ViveBale Corporation Kick-off Meeting
21Feb2018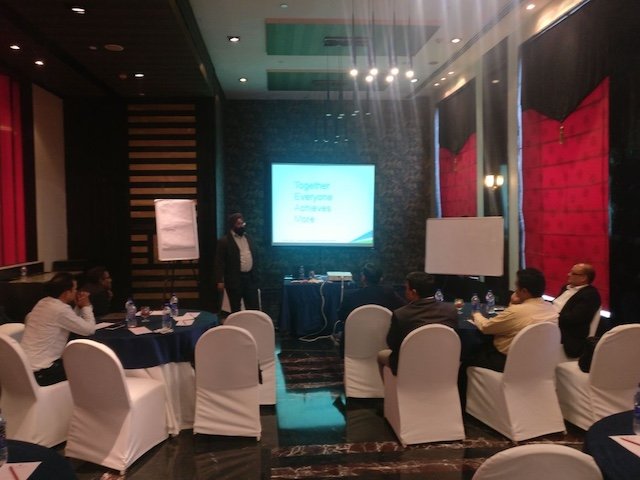 ViveBale Corporation Private Limited organized a kick-off meeting in Ramada Gurgaon Central, Sector-44, Gurgaon on February 21, 2018. The meeting was targeted to provide an overview of services in the offering, create a community of all key well-wishers and to set business goals for 2018. The Event was attended by ViveBale business vertical leads, industry experts and HR professionals.
An overview of SAASKIN Corporation Private Limited, an allied manufacturing organization was presented as the first session by its Director, Mr. Sethulingam Packiam. It was followed by the introduction of ViveBale Corporation Private Limited by its Co-founders and Directors, Mr. Vivek Padalia and Mr. Balamurugaraja Karuppiah.
Then series of activity-based team building workshop was conducted to introduce the 4 values of ViveBale Corporation – Alignment, Integrity, Communication, and Responsiveness. Every business vertical lead then made respective presentations about execution approach, service portfolio and goals for the current business year.
Opportunities and concerns relating to the Indian Startup environment was discussed in brief and event was concluded by a feedback session and distribution of gifts & felicitations.